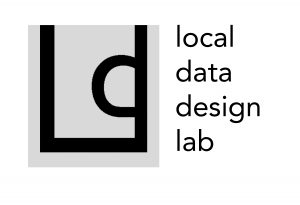 I am an Assistant Professor of Digital Media in the School of Literature, Media and Communication at Georgia Tech, where I direct the Local Data Design Lab. I teach courses in Digital Media, Computational Media, Human-Computer Interaction and Science, Technology and Society. My current research interests include data visualization, data studies, algorithm studies, and design studies.
My writing and design work are focused on helping creative people think critically about the social implications of emerging technologies. I have written at length about how technologies for modeling and simulation have shaped contemporary roles and relationships in building design (Co-designers: Cultures of Computer Simulation in Architecture Routledge, 2012). I am currently finalizing a new book manuscript at the intersection of data studies and data visualization, meant to help broad audiences engage with data as cultural artifacts, enmeshed in local knowledge systems (All Data are Local. MIT Press, forthcoming).
In the past few years, I have also co-organized a number of workshops focused on the use of design in the humanities and social sciences, including Humanities Data Visualization, DigitalSTS and Design and Beautiful Data 1 and 2.
This website hosts a variety of academic materials, including my bio, examples of past projects, and a list of publications.
If you are interested in learning more about my work, please send me an email.
Recent Work:
Forthcoming. All Data are Local. Cambridge: MIT Press.
2017. with Anne Pollock. "After Big Data Failed: The Enduring Allure of Numbers in the Wake of the 2016 US Election." Engaging Science, Technology, and Society. online
2016. "A place for Big Data: Close and distant readings of accessions data from the Arnold Arboretum" Big Data & Society. online
2016. "Taking Big Data apart: local readings of composite media collections" Information, Communication, and Society. online
2012. Co-Designers: Cultures of Computer Simulation in Architecture. London: Routledge. link